So, you've finally got some time to work on your latest knitting project. You sit down in your favorite knitting chair, pick up your needles, and start knitting.
You're beginning to make progress on your project, but after awhile, your hands are starting to get tired.
You want to keep knitting, because you enjoy it so much, but the stiffness in your hands and wrists are telling you to stop.
Sound familiar?
This used to happen to me all the time.
Hi, I'm Brianna, the knitter / blogger / yarn craft teacher behind Yay For Yarn.
With all the knitting I do for my blog, my hands often got tired and stiff after long knitting sessions. It was so disappointing when I'd have to stop knitting, even when my knitting time wasn't over yet.
I knew that doing too much of something that hurts your hands can cause permanent damage, also called repetitive strain injury. I didn't want to damage my hands to the point of not being able to knit anymore.
I tried looking for other knitting methods that didn't use large, sweeping motions or swiveling the wrist to make the stitches, but I never could seem to find a knitting style that was as ergonomic as I would like.
So instead, I created my own.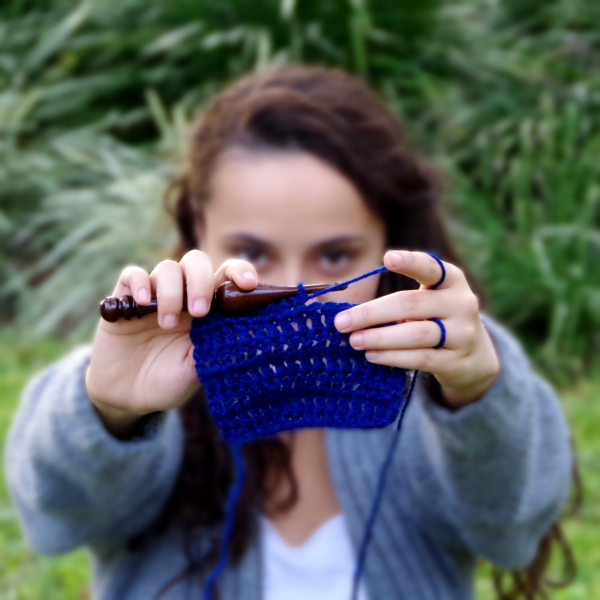 Introducing: The Ergonomic Speed Knitting Method,
My new, step-by-step video course that will teach you how to knit quickly, with minimal hand and wrist motion, to make your knitting as comfortable and efficient as possible.
Here are just a few things I'll be teaching you in this course:
> The most natural, relaxed way to hold the needles and yarn,
> How to purl just as fast as you knit,
> The ideal types of motions you should be using to minimize hand strain while knitting,
> How to eliminate unnecessary motion for efficiency,
> How to knit and purl quickly without twisting the wrists, overworking the fingers, or dropping stitches,
> How to control your tension for consistent, even stitches,
> and much more!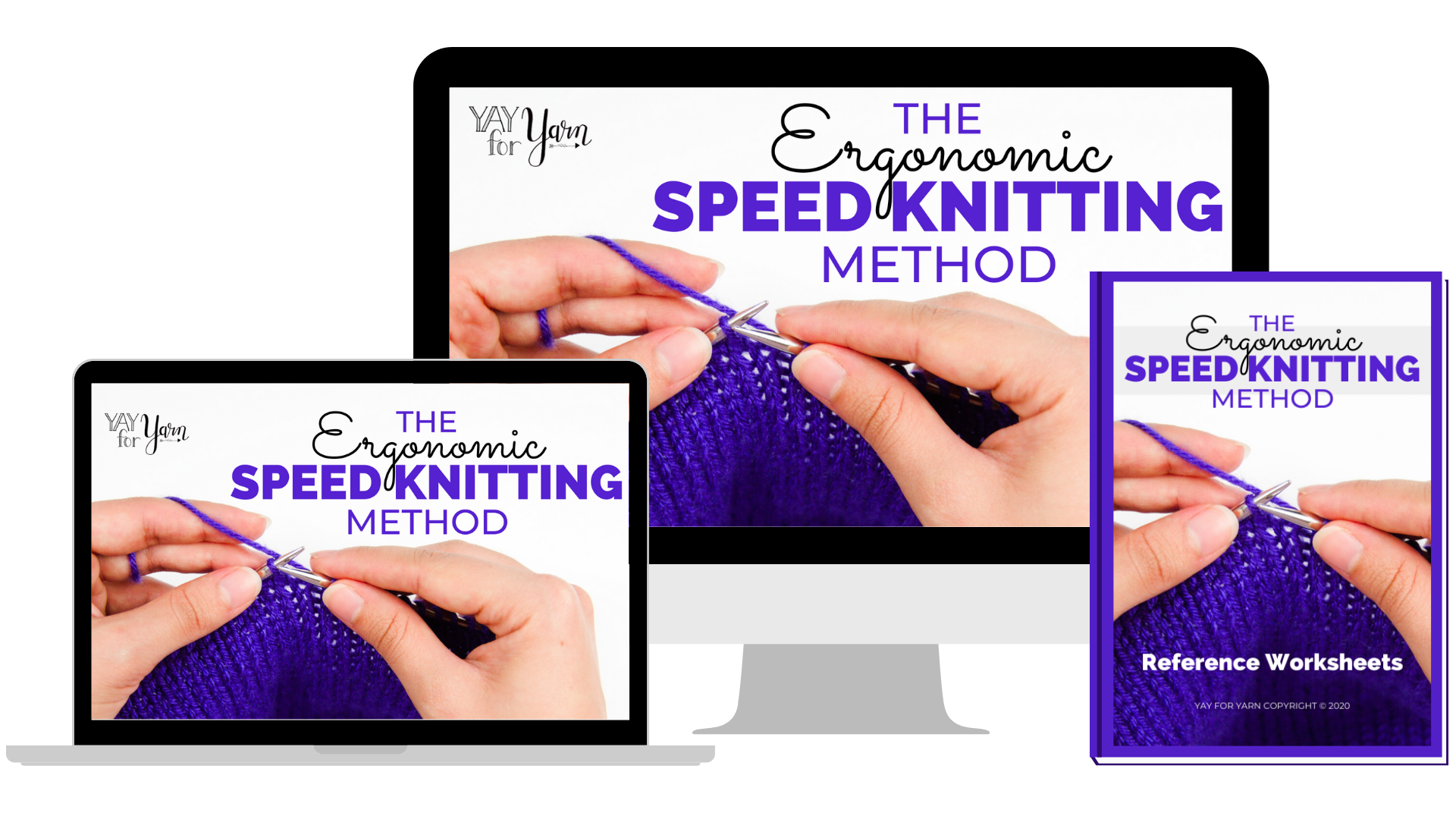 All of the techniques are taught in video lessons, with clear audio, high-resolution video quality, and detailed, step-by-step instruction. The Ergonomic Speed Knitting Method includes 12 video lessons, with over 1 hour and 50 minutes of detailed video demonstrations. And if you need any help or have any questions, I am always a quick email away!
Now that I've created my own, super-ergonomic knitting style, I can knit for much longer periods of time without my hands feeling stiff and tired.
If your hands are constantly getting tired and stiff after every knitting session, The Ergonomic Speed Knitting Method might be just what you need to make your knitting comfortable again.
A Note About Hand Strain
This method is designed to minimize the hand strain and tiredness from lots of repetitive motion in the hands and wrists.
It is also designed to be customize-able, so you can adapt the method to compensate for any issues you may have with one or both hands or wrists.
However, if you are having problems with hand or wrist injury, or if you have a painful condition in your hands, please consult your doctor. This method is not intended to treat or cure any injury or condition.
It IS designed to make knitting easier on your hands, and to avoid putting strain and tension on the hand and wrists. However, every knitter is a little different, so if there is anything about this method that doesn't quite work for you, I am happy to help you adapt the technique to work best for you.
So, what makes The Ergonomic Speed Knitting Method different from other knitting styles?
Who is this course for?
The Ergonomic Speed Knitting Method is for someone who is already familiar with basic knitting techniques, and would like to change the motions they are using to be more ergonomic.
I am a beginner. Can I use this course to learn how to knit?
If you are a brand-new beginner, and would like to get started knitting with the Ergonomic Speed Knitting Method, you will need some extra teaching outside of this course to get a good grasp on knitting as a craft. Just send me a quick email, and I can point you to resources that can help!
Can this method work for both right- and left-handed knitters?
Yes! With this knitting method, both hands use sliding motions to make the stitches, so it doesn't matter if you are left- or right-handed. If you would prefer to have one hand doing most of the work, the technique can easily be adapted for this.
Our Guarantee
Every Knitter is different. I can't promise that this method will work for everyone, but I can promise that if you have any questions, or if you would like help adapting the technique to work better for you, I will always be happy to help!
Ready to Knit more Ergonomically?